Traditional Castile Hair & Body Wash
Regular price
Sale price
RM81.00
Unit price
per
Sale
Sold out
A 100% Handcrafted Castile Wash Made Only With Extra Virgin Cold Pressed Olive Oil and Organic Roman Chamomile Essential Oil. Free of Preservatives, Artificial Additives and Foaming Agents. Excellent on All Skin & Hair.

Used for centuries, traditional Castile soaps, made only from olive oil, were renowned for their mild, moisturising properties and popular with the royalty of Europe. Our Traditional Castile Hair & Body Wash is made only from 100% extra virgin cold-pressed Olive Oil and no other oils, giving it its unsurpassed gentleness, purity and quality. Rich in anti-oxidants and gently infused with Organic Roman Chamomile, which is excellent for soothing and protecting sensitive skin. This unique wash is handmade over days, using traditional techniques, free of artificial fragrances, colourings & foaming agents.
Benefits
Excellent for the whole family, from adults to children, as a daily nourishing and soothing all-over hair, face and body wash that's rich and moisturising. Gentle enough to be used on hair without the need for conditioners. Suitable for irritated skin, dry hair or scalp or those sensitive to chemicals. May be used on skin affected by hives, eczema or psoriasis.
Directions
Wet hair and skin thoroughly then place a small amount on a sponge or palm of hand. Apply gently, stroking into skin and avoiding contact with eyes. Rinse with water. To lather, work-up with a washcloth before applying. Alternatively, add directly to bathwater.
Ingredients
Purified water, saponified 100% extra virgin cold-pressed olea europaea (olive) oil, certified organic 3% chamaemelum anthemis nobile (roman chamomile) essential oil in organic simmondsia chinensis (jojoba) oil, citric acid (from citrus fruit).
Conclusion
All oils used by Four Cow Farm are premium extra-virgin cold-pressed quality and all preservatives and emulsifiers used are premium food-grade.

Learn more about our handcrafted approach and ingredients.
Share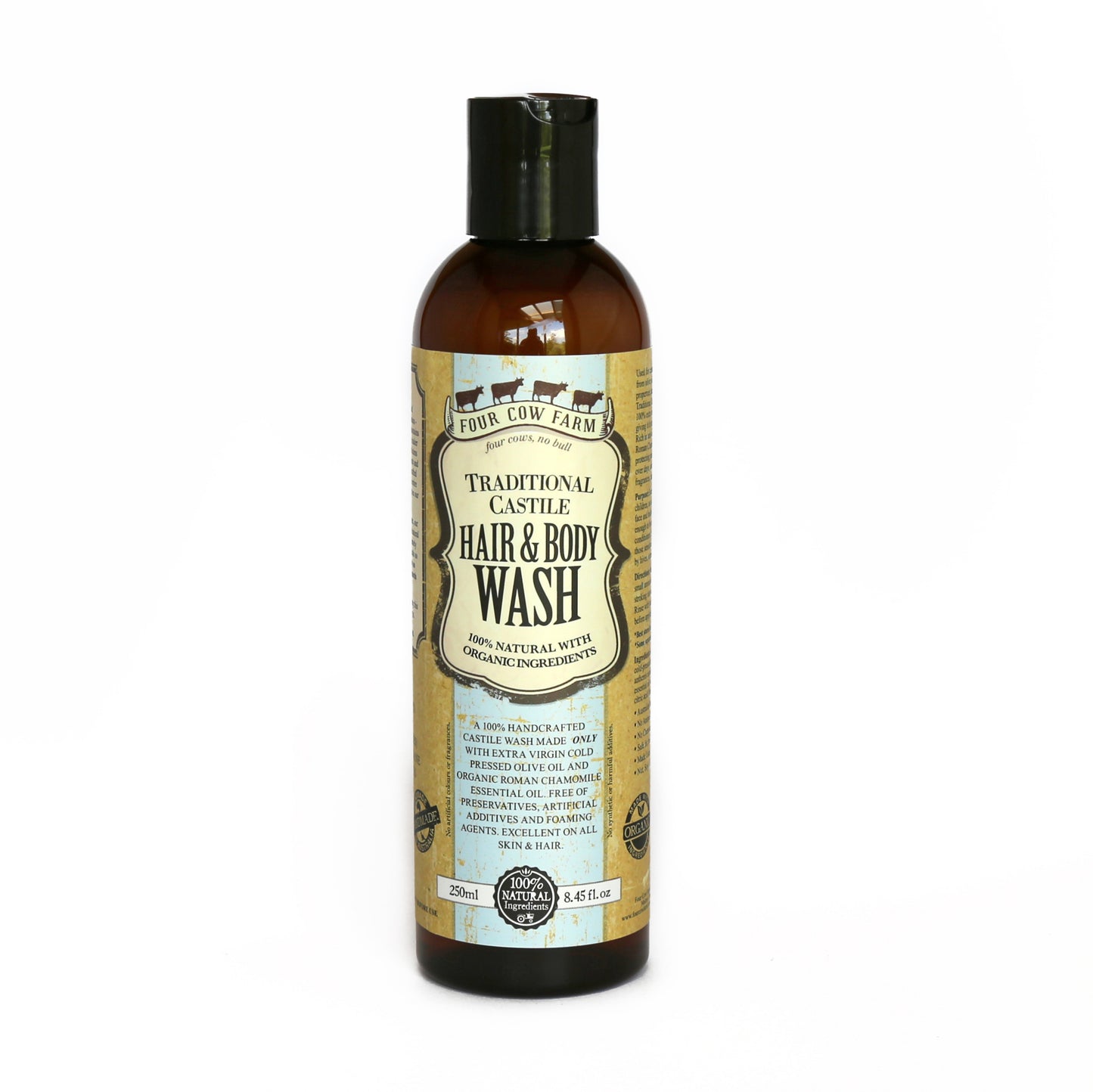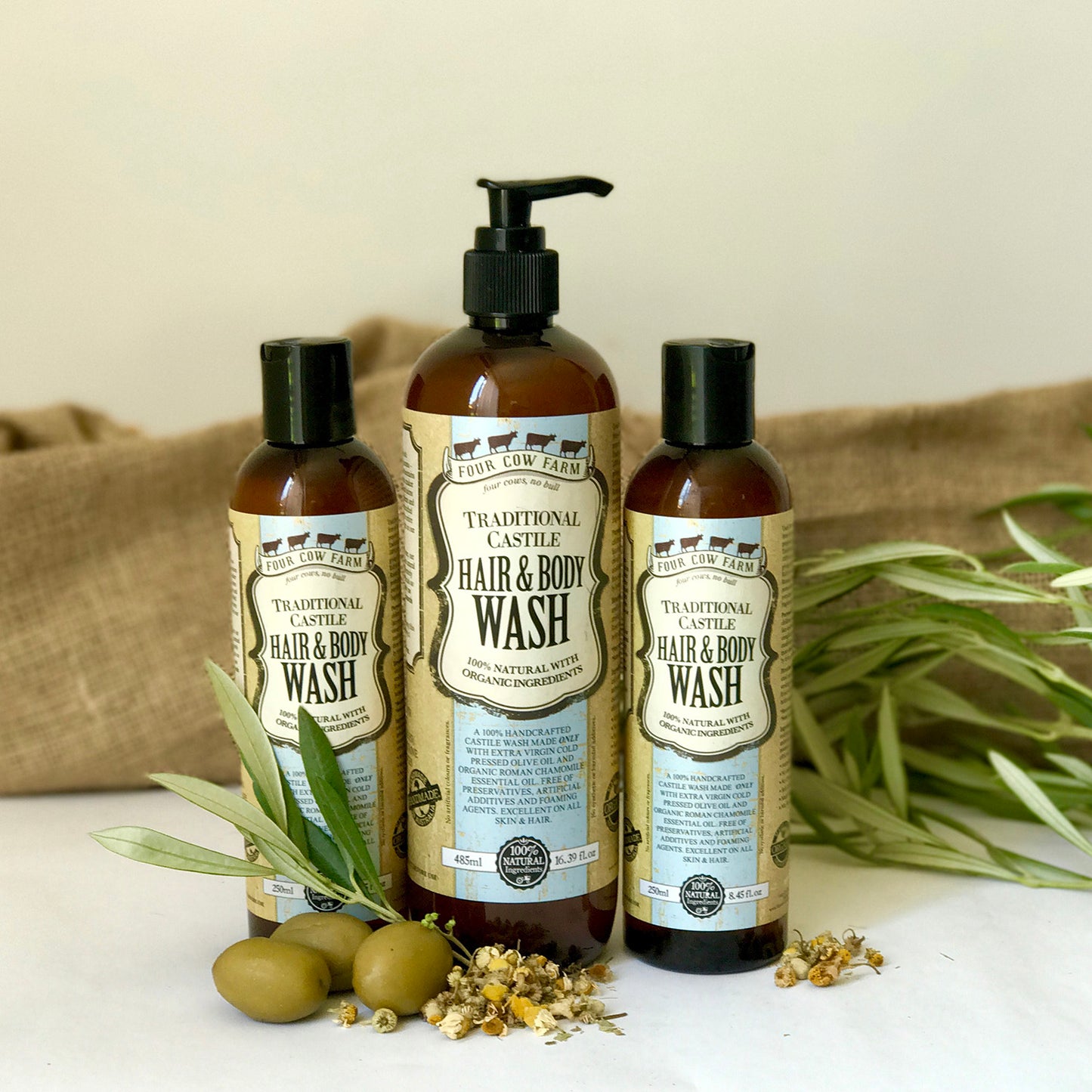 Face & body wash
Feel comfortable to use it as my face & body wash. Smooth and clean enough.
Thank you for your review. We're glad that you enjoy our Traditional Castile Hair & Body Wash
Body Wash
Feel refresh and comfortable after use
Thank you so much for your feedback Hizral S.! So lovely to hear you are enjoying the products :)
it is really recommend for
it is really recommend for kids.
Traditional Castile Hair & Body Wash x 2
Good buy and trusted brand for my daughter since born
Frequently Asked Questions