Pure Castile Baby Wash
Regular price
Sale price
RM49.00
Unit price
per
Sale
Sold out
Our 100% Pure Castile Soap Baby Wash is made only from Premium Cold-Pressed Extra Virgin Olive Oil, with no palm or coconut oils – making it one of the gentlest and purest natural washes you can use for baby, or any skin.
Free from foaming additives, fragrances and preservatives, this low-foaming 100% Pure Castile Soap Baby Wash is slowly double-cooked over days at a very low temperature, so that it retains all the antioxidants and benefits of its ingredients. Infused with Organic Echinacea Extract which soothes and calms dry and irritated skin, this all-natural face, hair and body wash is perfect for those with sensitive skin or skin prone to dryness and irritation.
Benefits
Excellent for babies, children and adults as an all-over hair, face and body wash that's richly soothing and moisturising.
Suitable for irritated skin, dry hair or scalp or those sensitive to chemicals.
May be used on skin affected by hives or eczema.
Directions
Add directly to bath; or place a small amount on a sponge or palm of hand, apply gently avoiding contact with eyes, rinse with water. To lather, work-up with a washcloth before applying.
Ingredients
Purified Australian mountain rainwater, saponified 100% olea europaea (olive) oil, certified organic echinacea angustifolia extract, citric acid (from citrus fruit).
Conclusion
All oils used by Four Cow Farm are premium extra-virgin cold-pressed quality and all preservatives and emulsifiers used are premium food-grade.

Learn more about our handcrafted approach and ingredients.
Share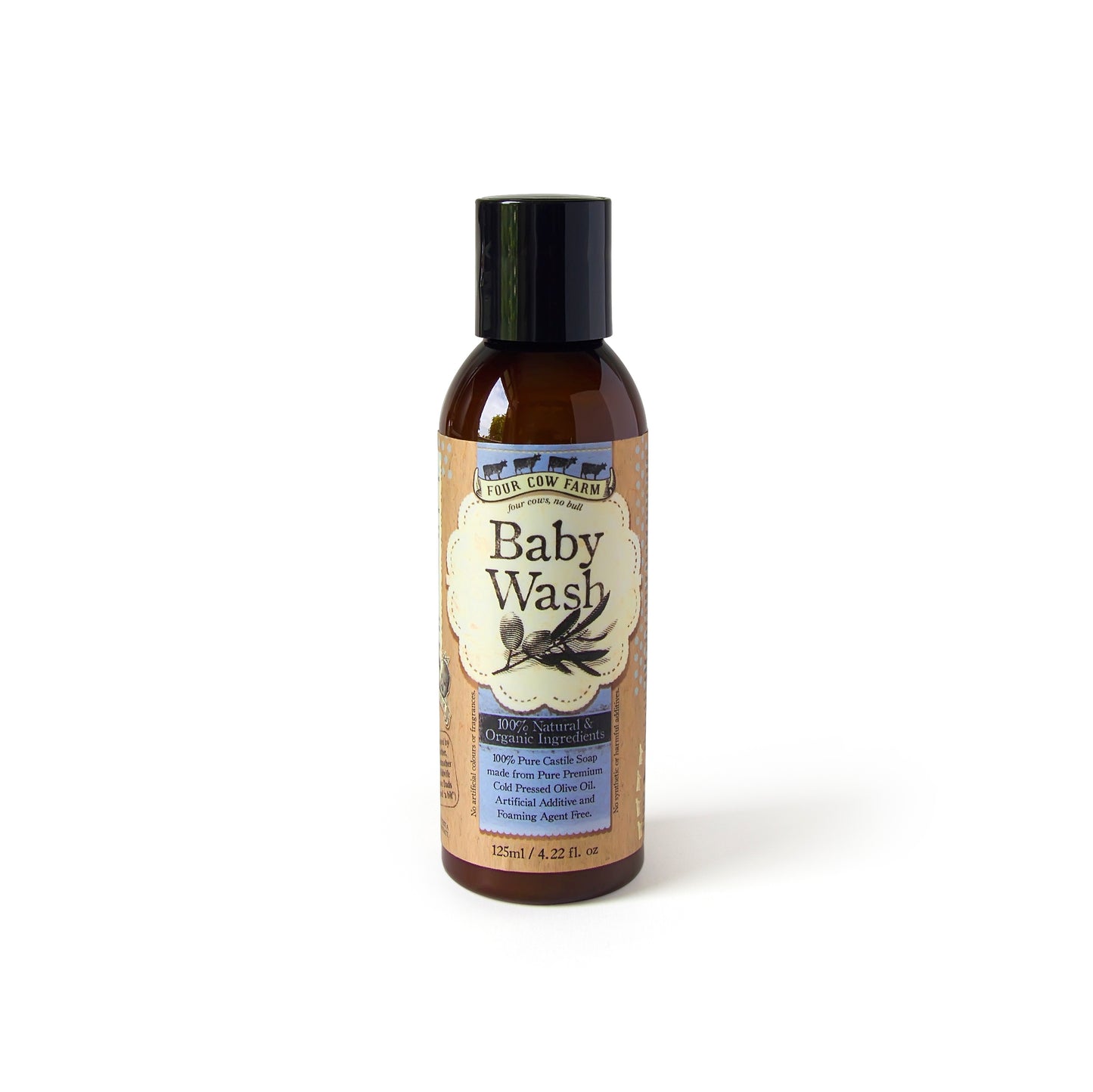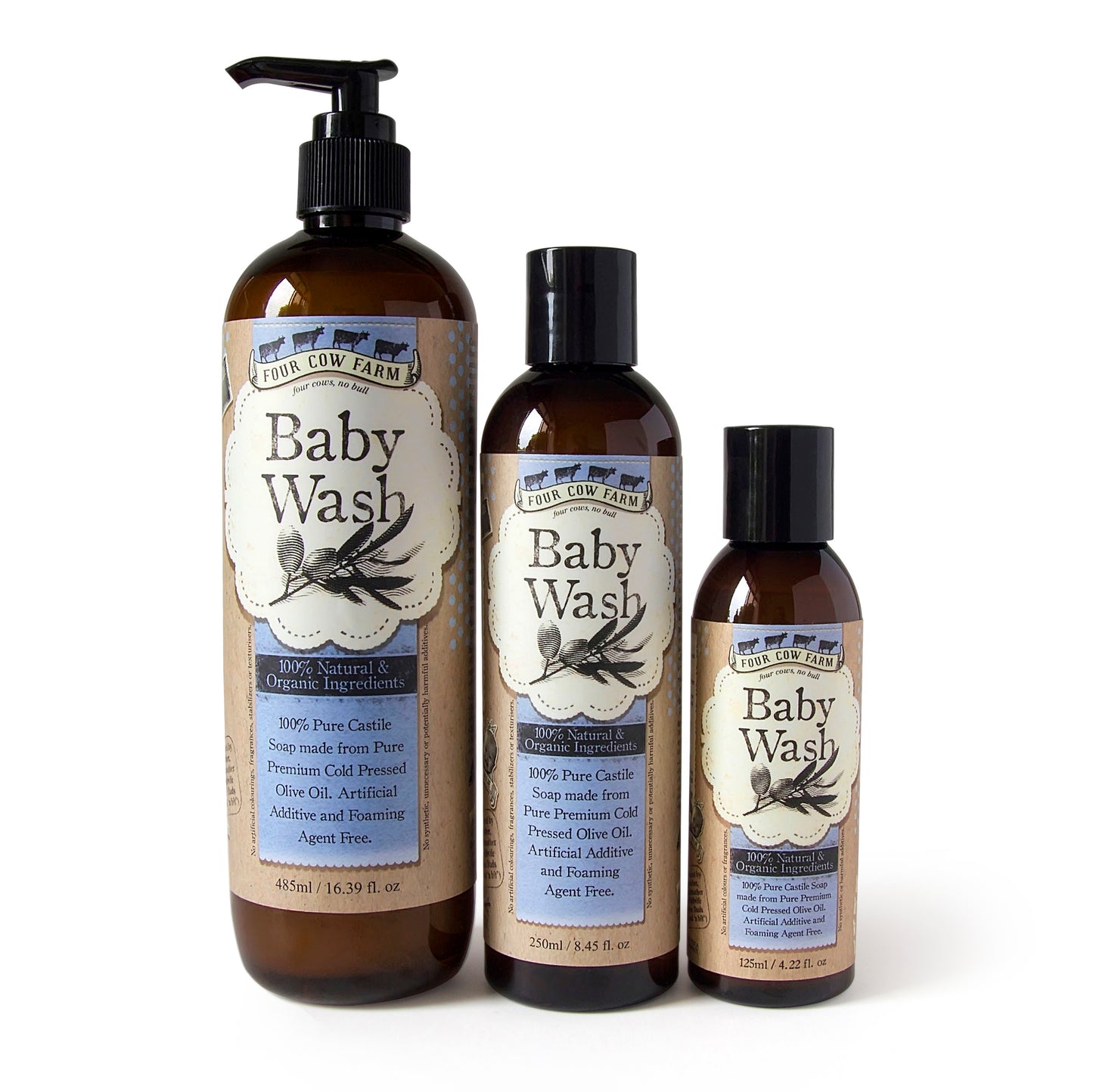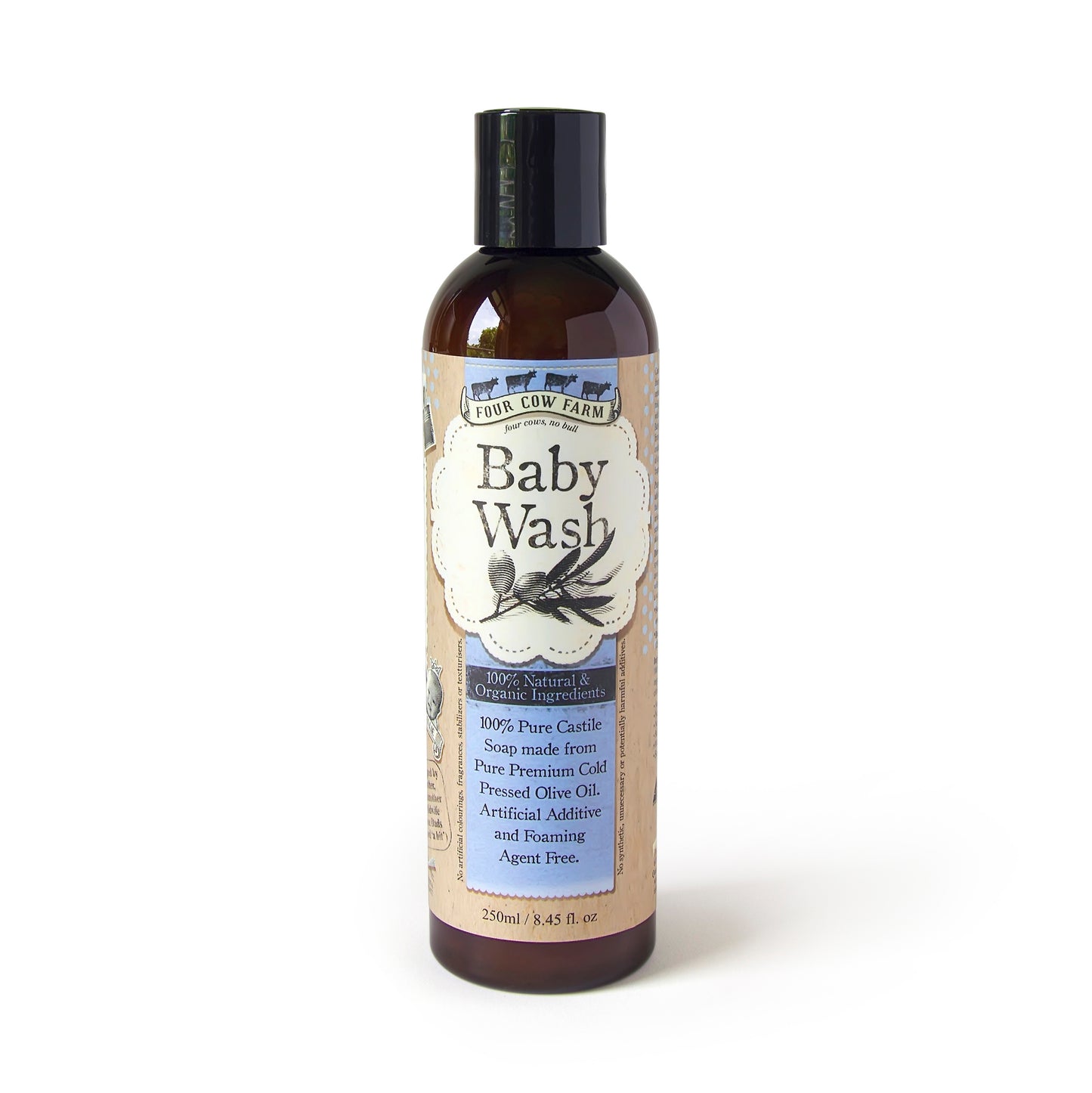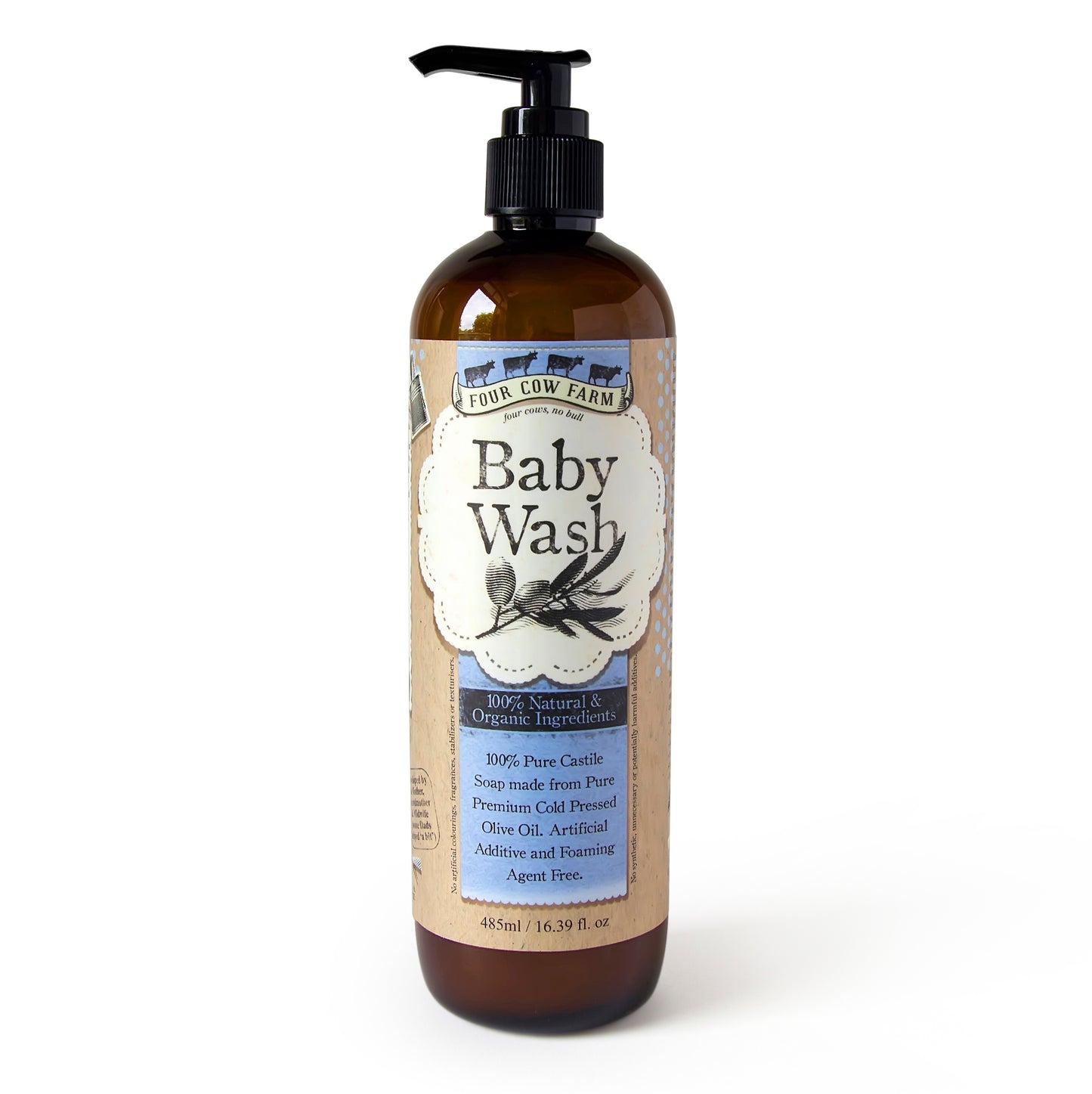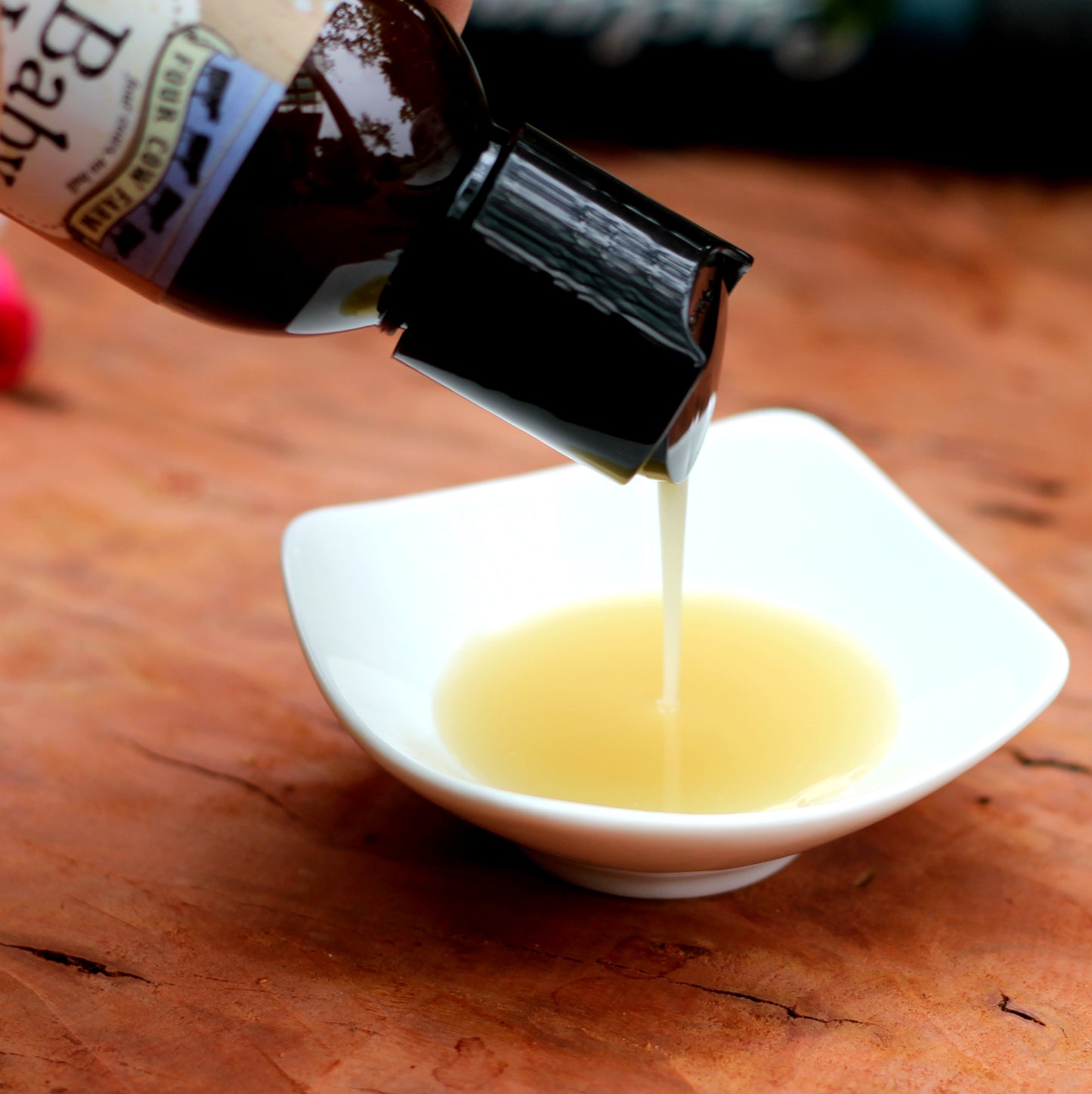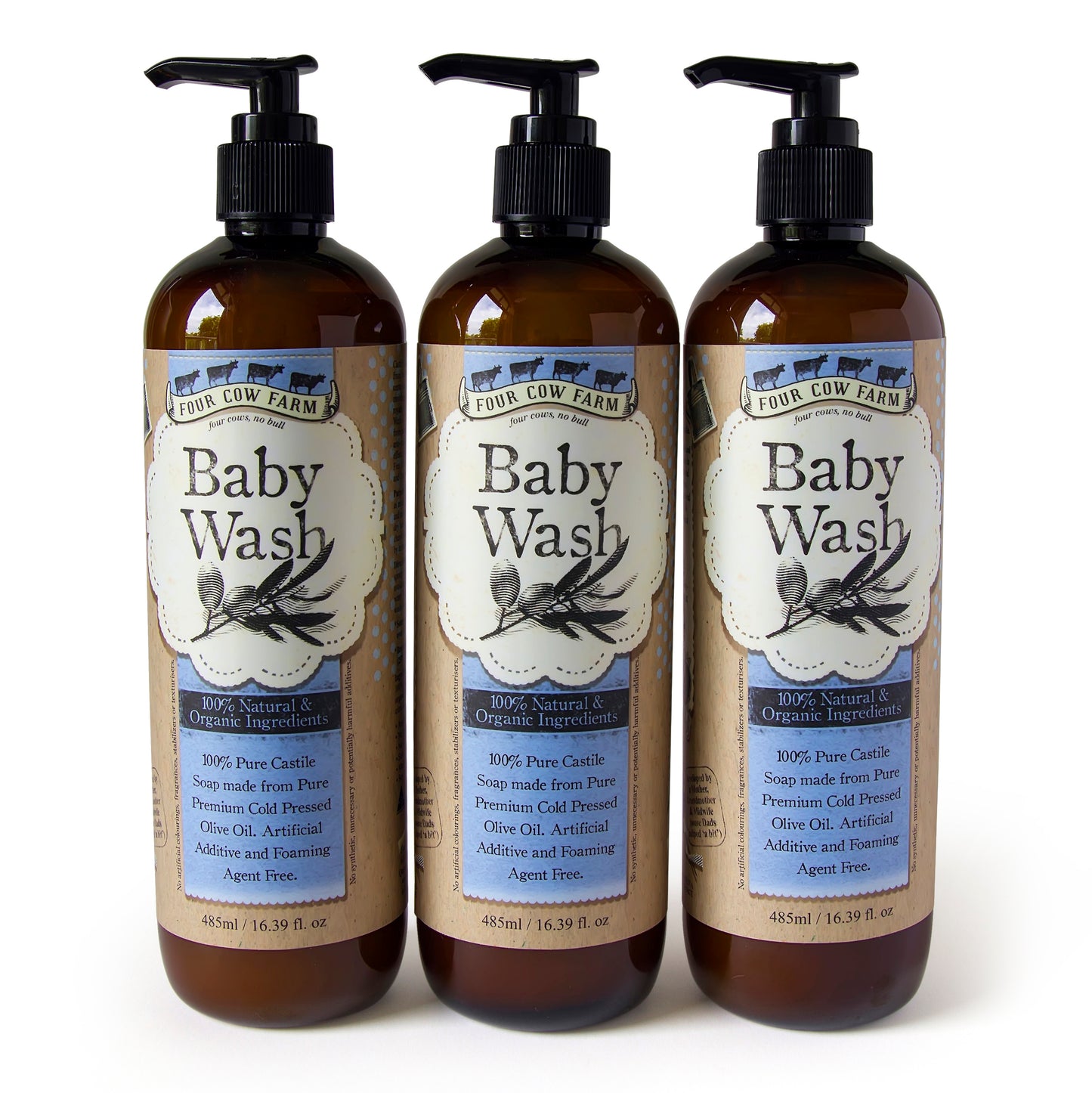 Good Product
Suitable for all my children
Thank you very much for your review Hizral S.:)
Excellent product
The baby wash is so gentle and doesn't dry out the skin at all. My three children and I use this product and the baby lotion for 2 years, we will continue to use it. The baby lotion is also very effective for moisture of the skin.
Wow! So awesome to hear that, we're so glad that your little one are enjoying it :)
Naturally gentle on skin
We find this baby wash effective and gentle at the same time. Doesn't dry out the skin at all. Very supple and good on my eczema prone and sensitive skin
We're so glad to hear you're enjoying our baby wash!!
Frequently Asked Questions