Calendula Concentrate
Regular price
Sale price
RM169.00
Unit price
per
Sale
Sold out
A potent, concentrated serum

 

h
andcrafted from certified organic calendula petals, gently infused over weeks in pure extra-virgin cold-pressed olive oil, with the added rejuvenating properties of natural Vitamin E and olive squalane.
Calendula has been used since antiquity as an incredible soother and healing herb. This concentrate is excellent for calming and soothing the most sensitive and fragile
 skin, joints and muscle aches.
Benefits
This concentrate is excellent for calming and soothing the most sensitive and fragile skin, joints and muscle aches.

For stubborn, dry, wrinkly spots on the face or neck, a few drops massaged in twice a day will make them disappear.
As an intensive, deep moisturising booster to your existing cream or lotion; applying a small amount to your skin in gentle strokes and allowing it to sink in before applying your usual moisturiser helps recover its glow.
As an aid to wound healing for irritated or inflamed skin, particularly burns and dermatitis, including those from sun damage and radiation. Its concentrated liquid form makes it easy to massage in and it needs only be applied twice a day.
As a pre-makeup primer

, a few drops lightly massaged in and allowed to absorb, provides the perfect dewy foundation for make-up. 
Directions
Warm a small amount in your palm before massaging with fingers in a gentle circular motion to the affected area. Re-apply regularly. Safe for use anywhere on the face or body.
Ingredients
Certified organic calendula officinalis (calendula) flower in olea europaea (olive) fruit oil, olive squalane, d-alpha tocopherol (natural Vitamin E non-GMO).
Conclusion
All oils used by Four Cow Farm are premium extra-virgin cold-pressed quality and all preservatives and emulsifiers used are premium food-grade.

Learn more about our handcrafted approach and ingredients.
Share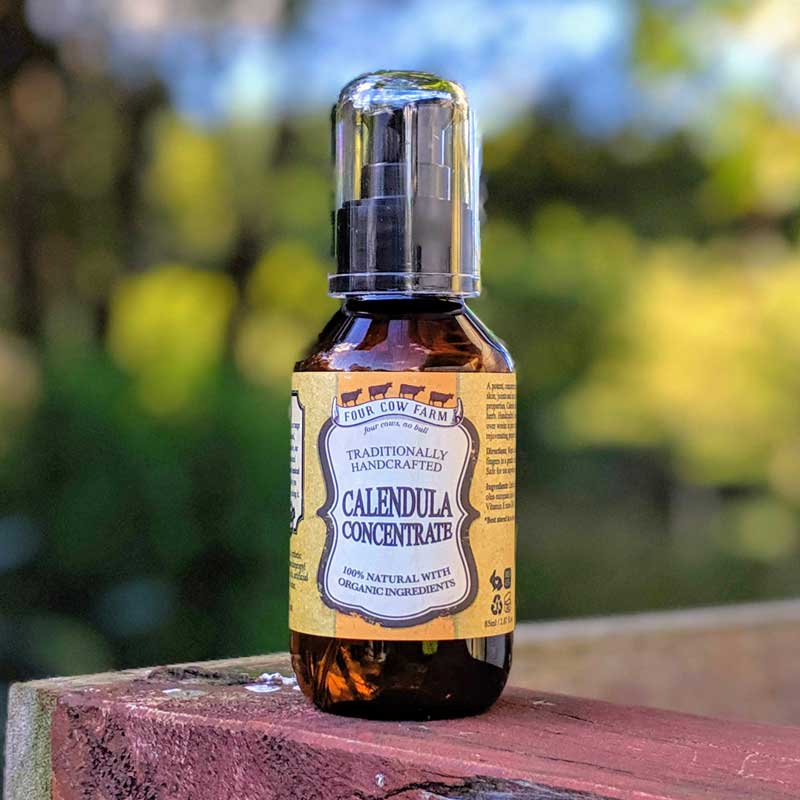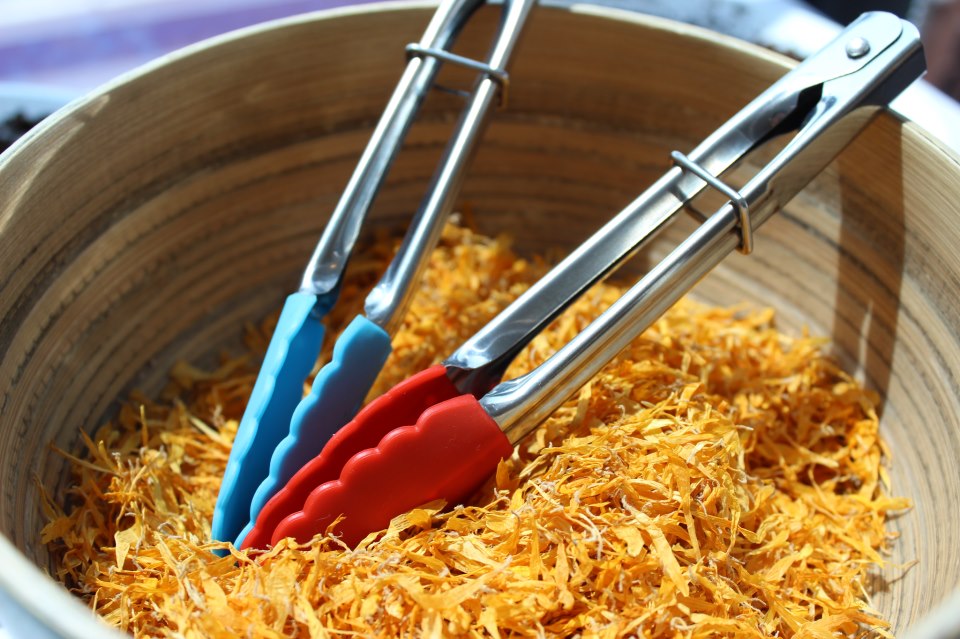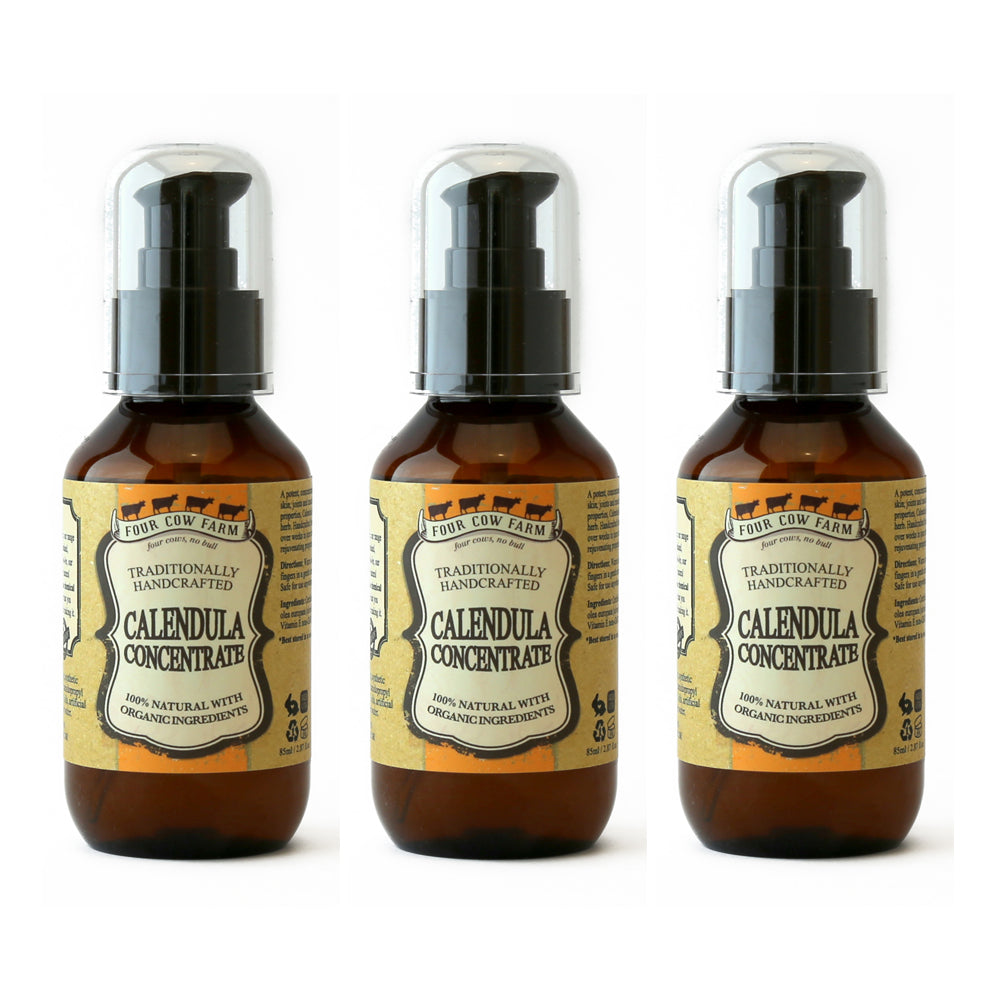 Good for dry skin and sensitive skin
I have dry skin that also sensitive. It absorb well and keeps skin soft without constant application. REALLY good for dry skin and sensitive skin. Love it!
We're glad that our Calendula Concentrate is helping your skin. Thank you so much for sharing your review, KK Lim :)
It is indeed a miracle!
I use this calendula concentrate not only in my face, but literally anything that has got to do with my muscle/joint ache as mentioned on the bottle! I had a thumb sprained the other day, thought of the the calendula concentrate I bought so I rub it gently on the joint of my thumb..never really thought about it until I realised my thumb is no longer in pain!!! That just happened literally few mins after that. This is definitely a keeper!
Best skin care
Its a wonder oil that no one should miss I think. I have been using as a base before using any other cream for my face, and dnt feel greasy at all. Its makes my face stay hydrated through out my air conditioned working environment. The best solution for my dry and rough skin.. Tq very much for Four Cow Farm..looking forward for more new products :heart_eyes:
Frequently Asked Questions